The month of April brings awareness to Parkinson's Disease.
People with this difficult and complex condition need individualised nursing care specified to their needs. The aims are to improve the quality of life for the client as well as the family around them, and give optimal symptom control.
5 key points about Parkinson's Disease
It is estimated that there are over 5 million people living in the world with Parkinson's Disease.
One in 20 people over the age of 60 are affected by Parkinson's Disease worldwide.
Approximately 1 in 20 people that are diagnosed with Parkinson's are under the age of 40
Parkinson's carers and nurses can help patients to manage medications, offer advice and information and provide emotional support.
Different days can give different symptoms. Some days a patient may be more able than others, and it is not known why. The way in which the condition affects patients can even vary from hour to hour and be triggered like a light switch. Time is vital to repress symptoms.
---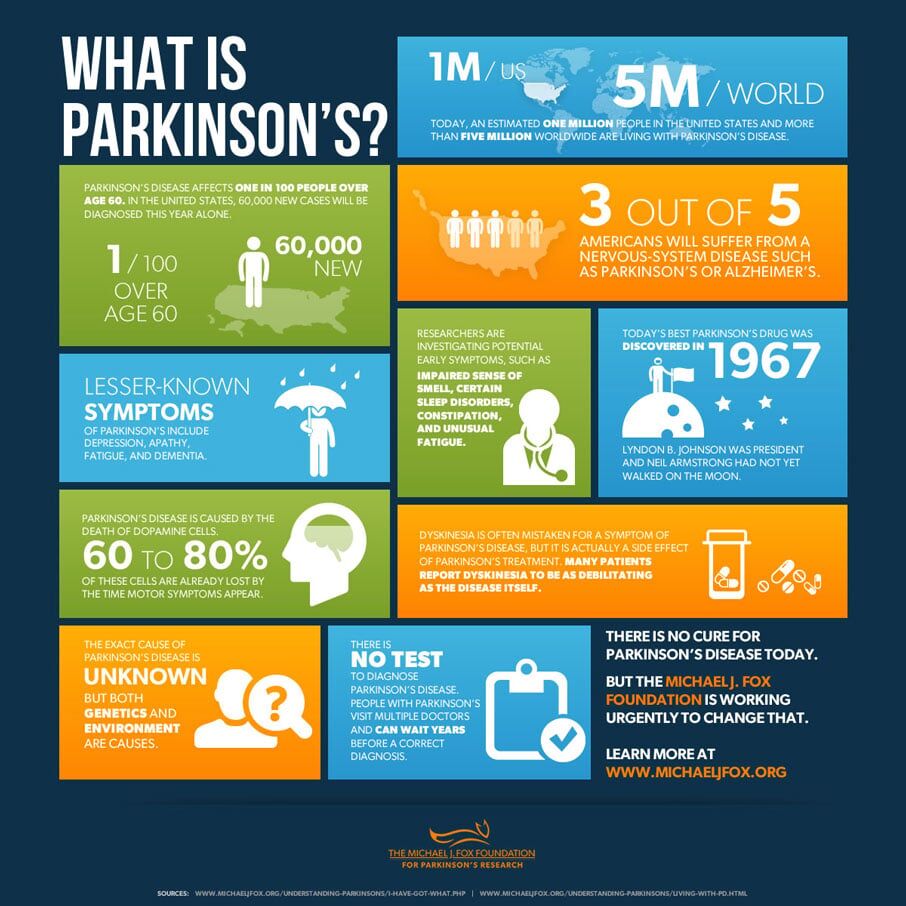 Infographic courtesy of the Michael J. Fox Foundation for Parkinson's Research
Advice for Carers and Nurses
People that have Parkinson's have special needs and care requirements. Most importantly, they need to receive their medication on time, every time. Carers should also be aware of the "on/off nature" of the condition.
Some patients say they're "on" once their medicine is taking effect, and the symptoms are largely in restraint. If they're going "off", their symptoms are not restrained, making it more difficult for them to move about. Patients can change from "on" to "off" like a light switch, so monitoring and making sure that medicine is received on time is extremely important.
The manner within which Parkinson's affects individuals will change from hour to hour and day to day, and it shows different symptoms at different stages, varying widely between individual patients. The amount of time needed to facilitate and support patients also varies. Carers need to understand their patients needs and communicate thoroughly with all parties involved. Falls risk analysis should also be carried out to make sure that an individual with Parkinson's is monitored and cared for so that they do not fall.
It is vital to make sure that patients have access to a varied and balanced diet; carers and nurses need to monitor any swallowing or movement issues that could potentially result in a deficiency disease. It's also vital to take time with clients, and give them time to answer when speaking with them. It can be difficult, however this doesn't mean they're not listening or don't understand.
Recommendations for Care Providers
It takes the right person to be able to care for a Parkinson's client. As a specialist role, care providers should make sure that the standards for the role of Parkinson's carers and nurses are monitored. A high level of autonomy, medical discretion and good decision-making should not be ignored or skimmed over just because the condition requires highly specialist carer or nurse intervention.
To help individuals living with Parkinson's to lead a healthy life-style and to maintain quality of life, all health professionals involved with the care of an individual need to work as part of a team. Carers and specialist staff operating in partnership will enhance the care delivered to people with Parkinson's.
Treatments
The main treatment for Parkinson's is medication. Most drug treatments aim to ease movement symptoms by:
increasing the quantity of dopamine within the brain;
stimulating the elements of the brain wherever dopamine works;
obstructing enzymes that break down dopamine .
Parkinson's will have different effects on different individuals in numerous ways, with symptoms and severity differing from person to person. As a result, every individual can have a carefully balanced combination of medication to manage and control their symptoms. Timing this medication is important, and it's necessary that each health professionals caring for individuals with the condition perceive this as the optimum symptom-management, or address it if another strategy is required. Be aware of side effects of any medication that is given to individuals and monitor changes closely through their care plan.
If patients don't receive their medication on time, the implications can be serious. Their ability to manage symptoms is also lost; for instance, they can suddenly be unable to eat or drink, get out of bed or attend the rest room on their own. The worst outcome would be complete inability to get around, and it will take an extended time to regain control.
Raising awareness
April marks the month of awareness for Parkinson's Disease. There are several organisations around the world dedicated to the research and awareness of Parkinson's Disease, most famously the Michael J. Fox Foundation for Parkinson's Research, Parkinson's UK, and several others. By donating to Parkinson's research, the aim is to identify associated causes, whether environmental or genetic, and to treat those with the condition and ultimately cure it.
Please donate this April and fund the research into Parkinson's Disease.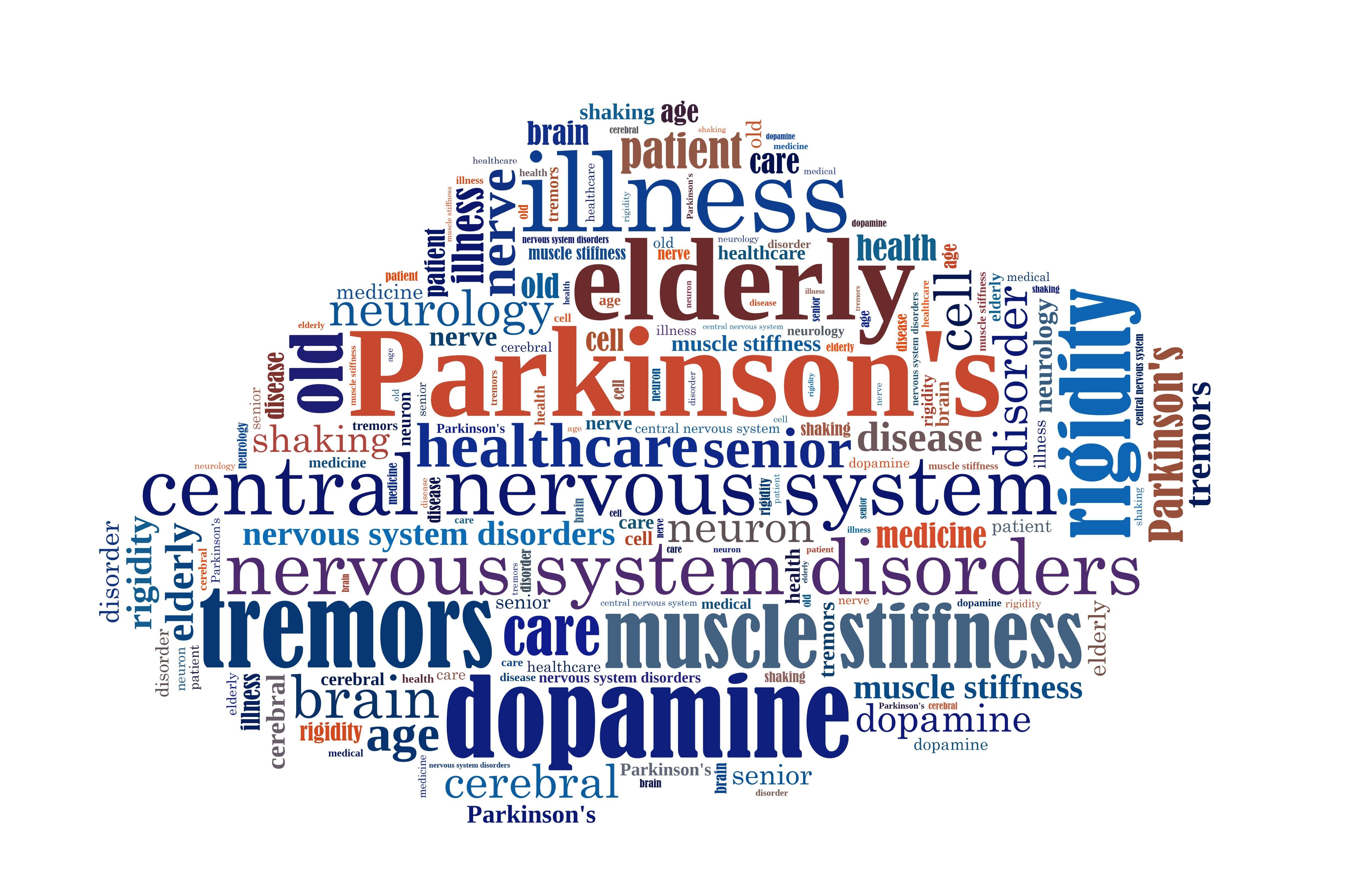 Got a comment? Get in touch with us below or through info@nursebuddy.co
Sources:
Michael J. Fox Foundation – www.michaeljfox.org
Parkinson's Disease Foundation – http://www.pdf.org/
NursingTimes.net – http://www.nursingtimes.net/
Parkinson's UK – http://www.parkinsons.org.uk/
Parkinson's Ireland – http://www.parkinsons.ie/
National Parkinson's Foundation USA – http://www.parkinson.org/[:fi]