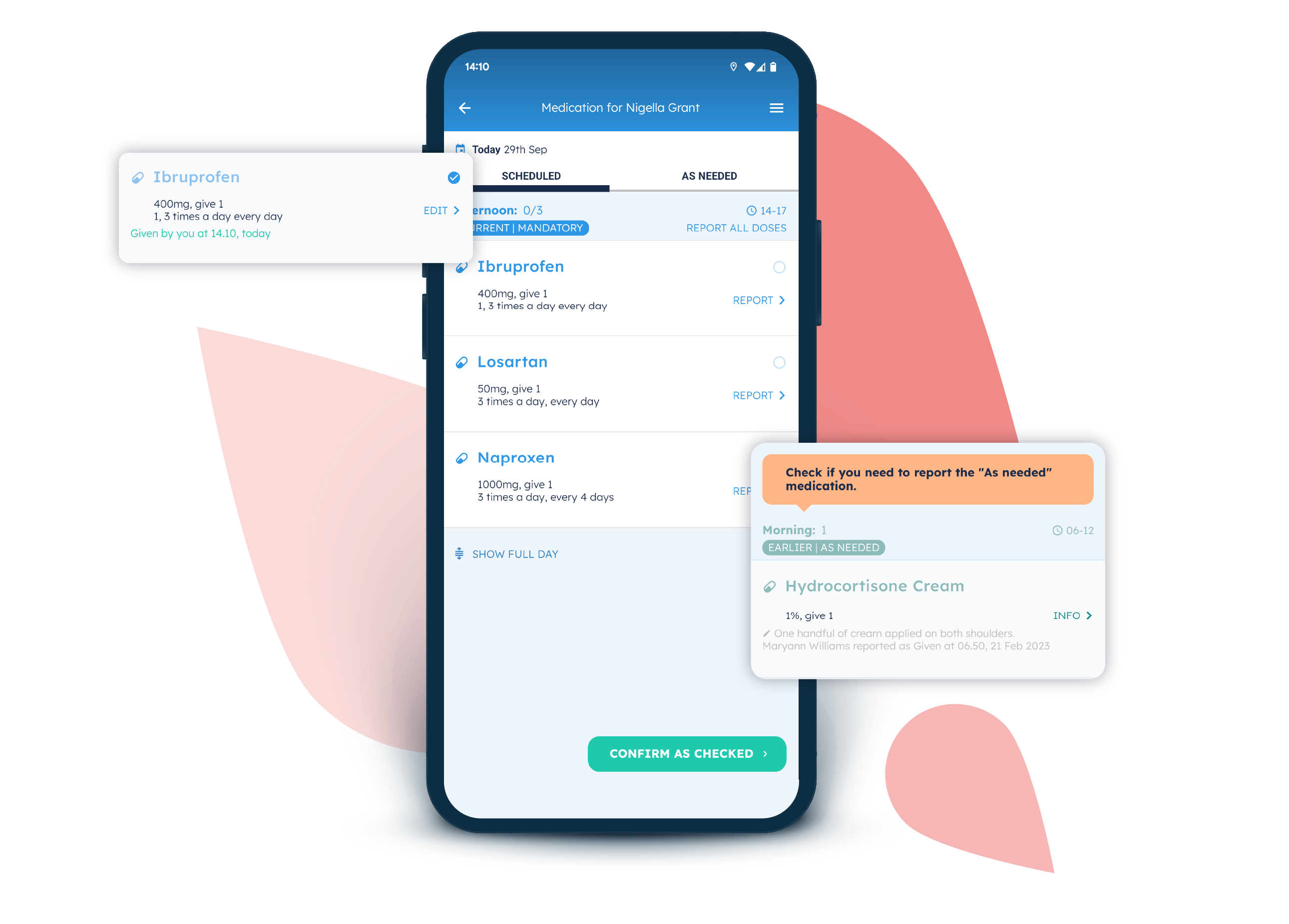 Get Nursebuddy
Book a Demo
The best way to see if Nursebuddy is right for you is to see it in action. We think you'll love it.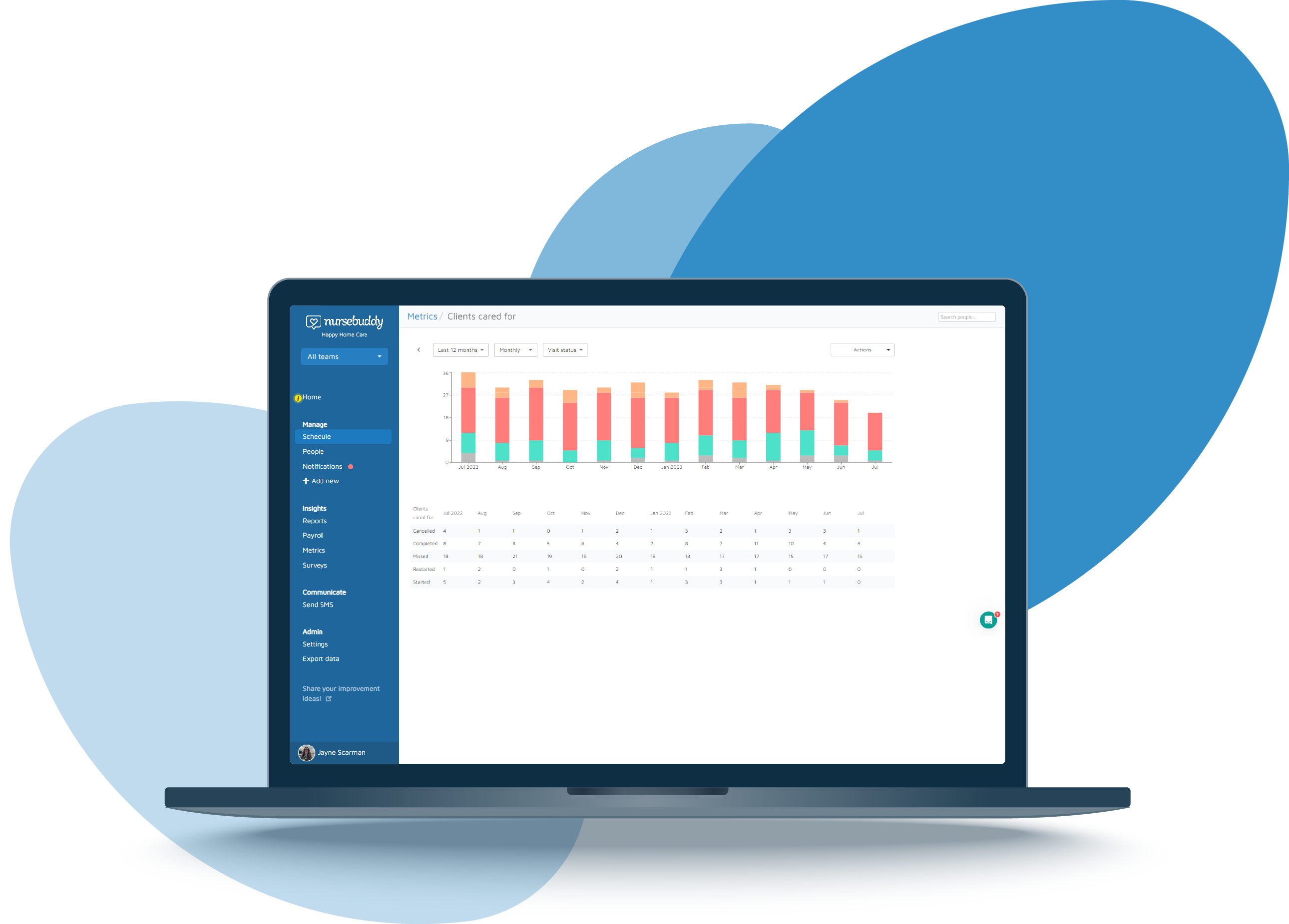 Get Nursebuddy
Book a demo
Book an online demo of Nursebuddy's powerful platform with a member of our friendly, knowledgeable team. No hard selling. Just a genuine chat to find out how Nursebuddy could best help your homecare company.
Get Nursebuddy
What happens next?
One of team will be in touch soon so that you can:
Tell us about your company
We hope this is the beginning of a great partnership. So we like to start with an in-depth chat about how your homecare business works and what you're looking for from a care management system.
Take a look at our platform
You'll get to have a good look around our platform and we'll take the time to answer any questions you might have. No secrets. No surprises. Just great care software we think you'll love.
Find the right package for you
We'll help you work out which plan you need, based on the number of care hours you expect to deliver. We'll also talk to you about training and onboarding - which is all included.