Why Nursebuddy
Nursebuddy for Care Agency Owners
Nursebuddy's care management platform has an abundance of smart, intuitive tools to help care businesses thrive - not just survive.
Reporting
Go deeper.
Nursebuddy is a game changer for your business, thanks to the insight and data it captures. It's easy to build up a clear picture of how well your care business is doing - whether that's financially, contractually or in terms of regulatory compliance.
Notifications Centre - a single place to stay on top of what's happening inside your homecare business.
Metrics - helpful data visualisations allow you to see trends over time and understand business capacity.
Reports - a suite of detailed reports on both services and staff, printable and exportable for further analysis where needed.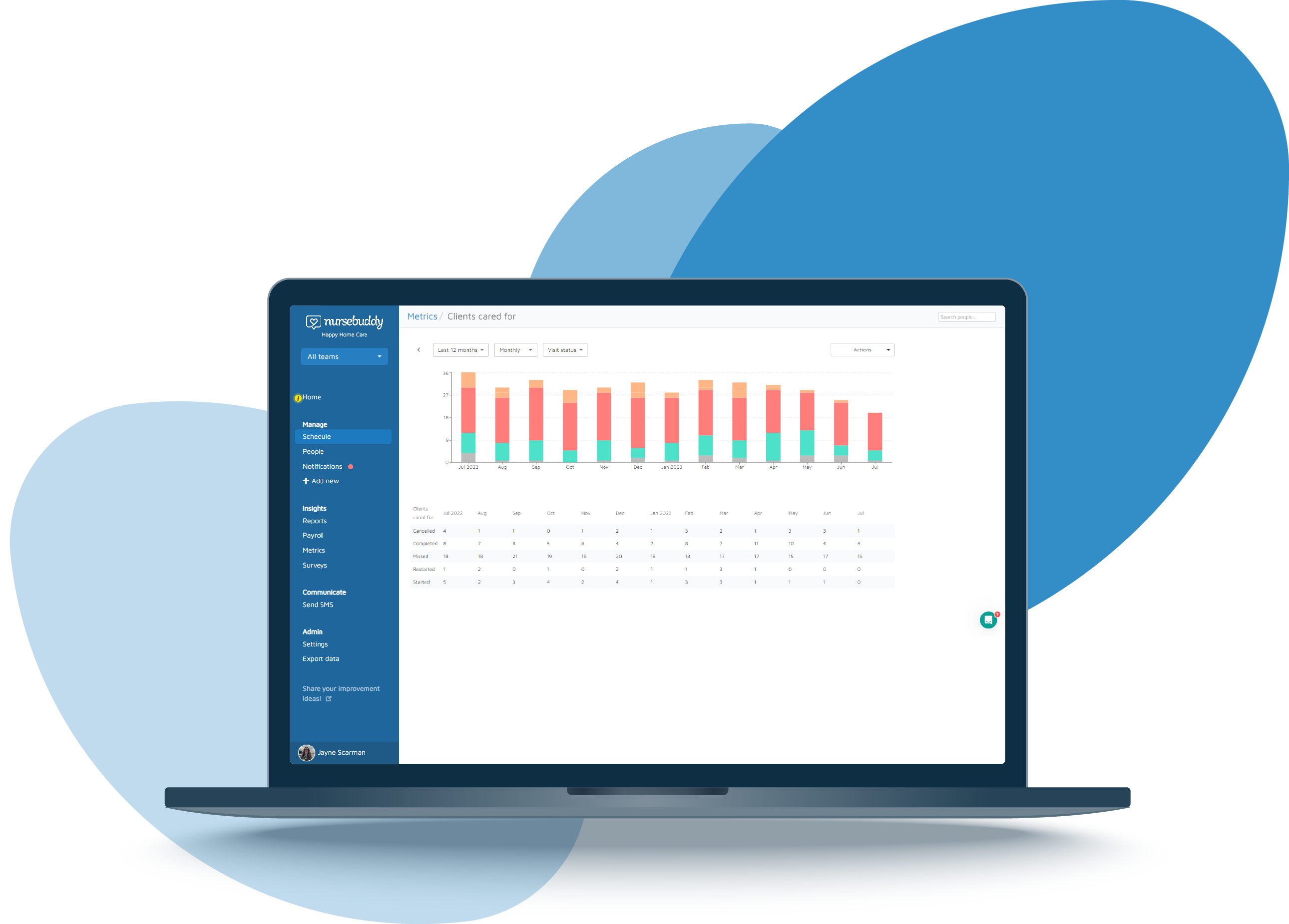 Action prompts
Compliance, baked-in.
Nursebuddy works hard to make compliance easy.
Goal-focused care plans - each care plan is templated for speed, but can be uniquely tailored to the client, so carers can deliver truly person-centred care.
Notifications Centre - keeps your care team on top of important changes, such as late visits, missed medications, incidents and reviews.
Visual cues - automatic prompts drive action from your team wherever it is needed, saving time and energy, as well as reducing risk.
Time-saving tools
Keep it simple.
Nursebuddy is designed to make life easier for your whole care team - managers, coordinators and frontline care workers.
Office teams - templates and pre-filled builders make creating essential documentation, like care plans and risk assessments, super fast.
Carers - our carer app speeds up admin. From voice-to-text to photo upload, capturing the details of care has never been quicker.
Book a demo
Take a closer look at Nursebuddy.
Book an online demo of Nursebuddy with our friendly, knowledgeable team.
No hard selling. Just a genuine chat to find out how Nursebuddy could best help your homecare company.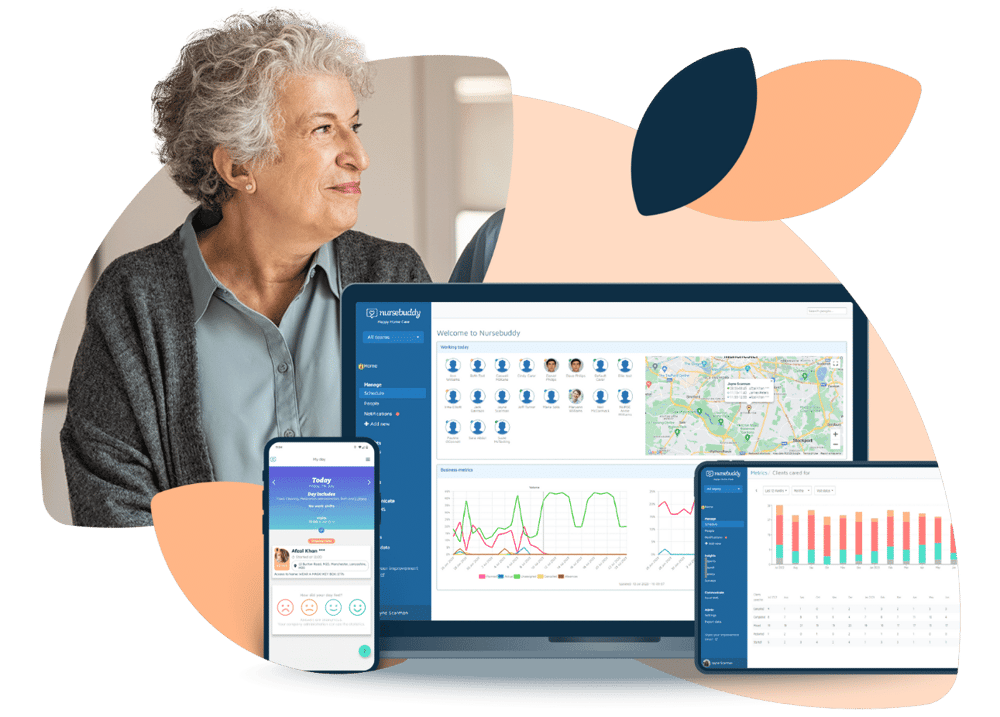 Testimonials
In their words
Discover what our lovely customers have to say about Nursebuddy.
Thriving businesses
"Our business is thriving. Special thanks to Nursebuddy, we couldn't have done this growth without you guys!"
Owner, Choice Independent Living
Powerful partnerships
"I love the way it is a working relationship with Nursebuddy and us, not just a package where you pay once, and you'll never hear from them again."
Director, Care One 2 One (Newport)