We take a deep dive into Skills for Care's workforce data* to try to identify the factors which affect a homecare organisation's ability to thrive.
In homecare, there are two very specific drivers that influence a company's ability to thrive (in addition to the typical drivers influencing most businesses). It'll come as no surprise that they are quality of care and care worker retention. Intrinsically linked of course, these two factors underpin a homecare company's success. Digging into Skills for Care's workforce data identifies some specific, practical actions that any homecare businesses can take to lift these two levers of success.
1. Pay
Yes, the homecare industry isn't exactly rolling in cash, but don't
underestimate the influence of good pay and conditions on turnover and care standards.
Skills for Care's data shows that staff turnover improves once care workers are paid more than 60p above the National Living Wage (NLW). That's at least £11.02/hour rather than £10.42. It's also food for thought that the median hourly rate of care companies with the lowest
CQC ratings was 36p below that of the highest rated.
2. Learning and development
Turnover amongst homecare workers with some form of relevant
qualification is almost 10% lower than amongst those who don't. Regular training also helps to retain staff - with the turnover rate dropping from 39.6% to 31.2% for care workers who'd received some form of on-the-job training (e.g. safeguarding or infection control).
Overall, "organisations with higher levels of take up of the care
certificate, more frequent training, and higher levels of qualifications among their staff were more likely to receive better CQC scores".
3. A well-supported Registered Manager
40% of new Registered Managers leave their job within their first two
years in care. And the more time a care company spends without a Registered Manager in post, the lower their CQC score is on average. So it is hugely important that we support our care managers - with the right people around them, adequate resources and the right help.
4. Conditions
Care workers on zero hour contracts are much more likely to leave their
jobs. Period. In homecare, the turnover rate for carers on zero hour contracts is 33.9%, compared to 26.9% for those who aren't.
Data sources
Homecare Association with Skills for Care - Workforce trends in the homecare sector: a deep dive into turnover rates (August 2023)
Skills for Care - The state of the adult social care workforce in England (2022)
*This article was correct using the most up-to-date data available when written. Since then, updated data can be found in Skills for Care's 'State of the adult social care sector and workforce' report 2023.
---
Jayne Scarman is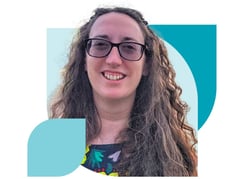 Head of Marketing at Nursebuddy, a Finland-based homecare management platform and app. A purpose-led content marketer and writer, Jayne has spent the last five years in homecare software, a place which definitely feels like home to her. With a varied background across health, care and education, in multiple continents,
she helps organisations like Nursebuddy reach the right audiences through a singular focus on their "why".
For more great ideas on growing a thriving homecare business, download The Thrive Guide.