I've spent the last 20 years supporting businesses in health and social care, and there are some common themes to what makes them thrive.
Profitability
Let's get one thing straight. It's not against the law to make money as a homecare company. In fact, you have to, to keep supporting clients and offering a safe and caring service. Don't feel guilty about it.
Councils have a real shortage of carers and are desperate to get you on their list. What's important is to be brave enough to turn business away when it's not profitable. If you can't provide a safe service within the money being offered, it's not profitable, and therefore not worth doing.
Take your overheads into account. Make sure you're bringing in more money than you're paying out, and you'll be ok. And if finances or commercials aren't your thing, seek some outside help. It's worth the investment.
Peer support
As a care manager, and especially if you own the business as well, who do you turn to? Peer support is really important as otherwise it quickly becomes psychologically unsustainable. You need someone who knows what your job's like, where you can let it all out in a non-judgemental, safe space.
I run several peer networks where homecare managers and owners can come together. It can be a bit of a counselling session. We'll look at the latest regulations. We regularly discuss recruitment and which things have worked well. Sometimes, everyone's ok. There's often tears and a lot of laughter.
It's so important to find your own source of personal support - whether that's a critical friend or a peer networking group - make time for yourself.
Never underestimate the value of what you do - what you do is amazing."
Preparation
If you're just starting out, or you're trialling a new service, your success lies in the preparation. Make sure you do your research before you begin. What contracts are available in your area? What do other care companies charge? What does it cost to run a business in your location? Don't just assume there's a gap you can fill. Check out your area's Joint Strategic Needs Assessment (JSNA). Talk to people - like the commissioners for older people's services.
It'll take some time to get going, so make sure you set some money aside to cover at least 6 months of wages plus what you need to set-up the business. Often people don't do this, but if you're already worrying about the finances within the first two months you can't give your business the attention it needs and you'll just go and get a job instead.
And recruit well. Find the right standard of person who will get along well with your clients and your team. You can train them up in the skills they need. The care industry desperately needs new people, so offer recruits the opportunity to build a career, to feel recognised and appreciated.
And above all, never underestimate the value of what you do. You're doing something that many people can't do for their own family - what you do is amazing.
---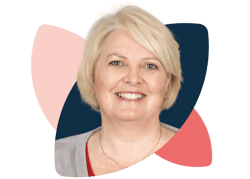 Kate Pym is an experienced business strategist supporting organisations to bring innovations into the UK health and care market. Based in Lincolnshire, her consultancy and training company aims to increase market access, improve commercial awareness and help innovators navigate the "valley of death" between proof of concept and a viable patient-centred, high quality, outcome-based product or service.
For more great ideas on growing a thriving homecare business, download The Thrive Guide.