Nursebuddy has published a new notification centre that displays structured information that requires care managers attention and can be handled effortlessly. The best thing is that our customers are loving it!
Notes are categorised into easy-to-understand sections
The notification centre ensures a glance is enough for busy homecare managers to notice if something requires their action. The centre has six sections and a summary box to provide essential information quickly and easily:

Missed visits

Expiring compliances

Visit validation

Carer activity

Upcoming reviews

Family Portal

The most important notifications are colour-coded. If there are missed visits, the box is red to emphasize the urgency. If all is good, the box is green.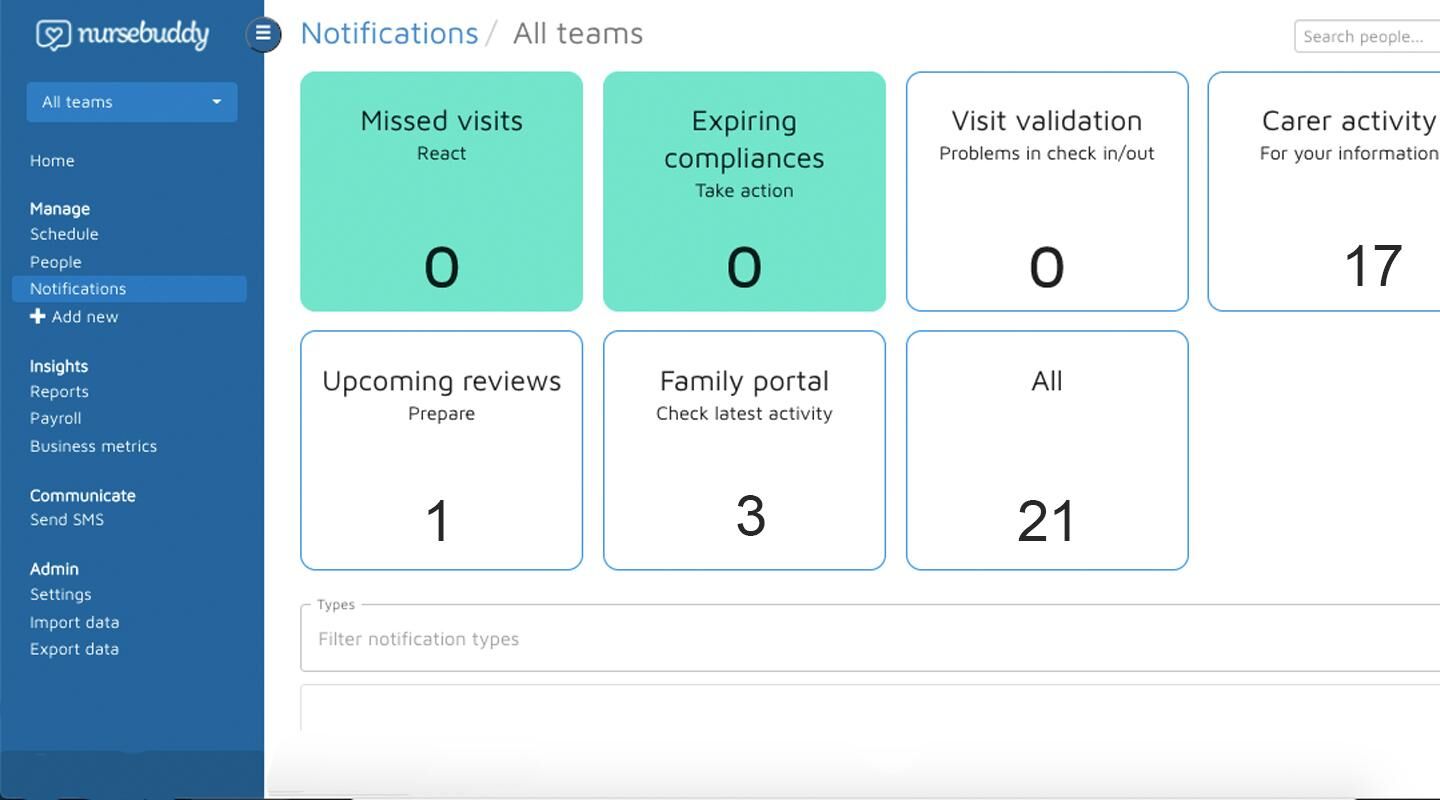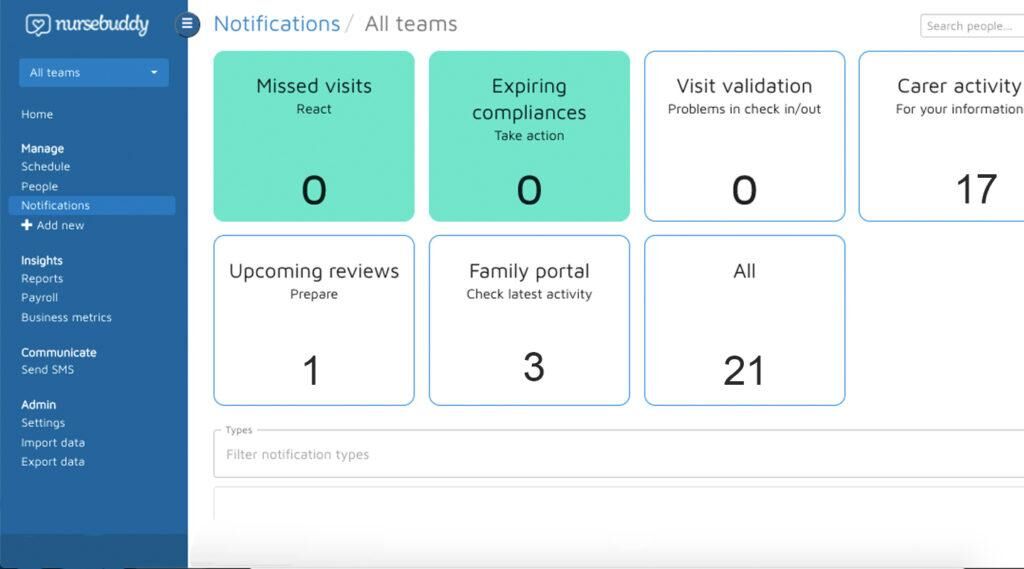 Information that requires care managers attention
Notifications keep care managers updated on:

Exceptions on the visits requiring immediate attention
New information that affects care delivery
Reminders of critical upcoming tasks.
Nursebuddy notifies you of the exceptions that occur on the visits and require your immediate attention, such as missed visits, if a visit is done outside of the accepted area, or a carer cancelled a visit.
You can also monitor information that affects care delivery. Care workers can add pinned notes for a client to be added for other users' attention. You'll be notified if a client's family members add notes to the Family portal; for example, the client had a fever during the family visit or was hospitalised.
The system also reminds of important upcoming tasks such as expiring compliances or if a care plan is due to be reviewed. You can anticipate upcoming tasks and be prepared.
Handle notification centre effortlessly
You can handle notifications effortlessly and choose what information you want to see. Click any section to learn more about the current notifications. Archive those notifications that are not necessary, either one-by-one or in bulk. You can also edit the multiple categories to choose the information shown.