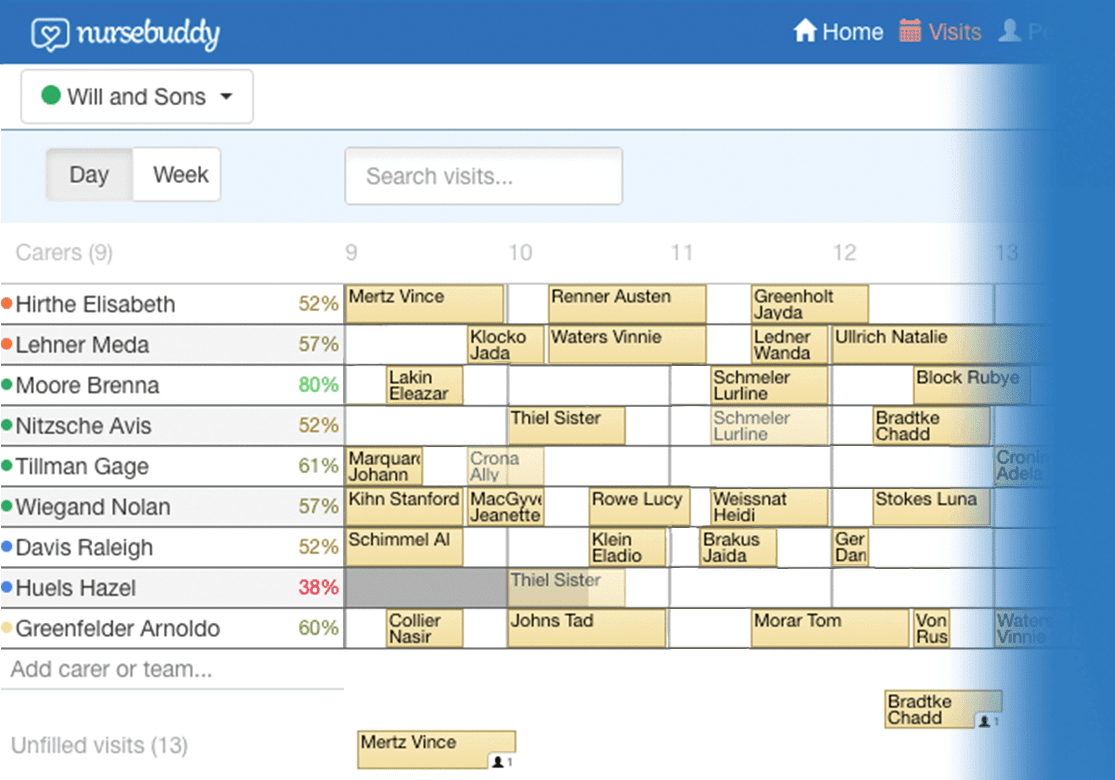 Scheduling
made easy for you
With Nursebuddy Scheduling, you can plan and share visits easily so that every client gets an appropriate carer to take care of the visit.
Improve your staff's working experience by optimising their visits, ensuring unnecessary travel time is avoided. Also, increase their peace of mind and confidence in their work by assigning calls that match their compliances.
You can monitor what's happening in the field and respond quickly to situations such as absences.
"Nursebuddy Scheduling is my favourite feature no question.
A huge change from paper-based; ease of use and we can see who to use to cover work instantly!
Everything is live and the carers know instantly if they're needed at an additional visit!"
Easy to optimise and share visits!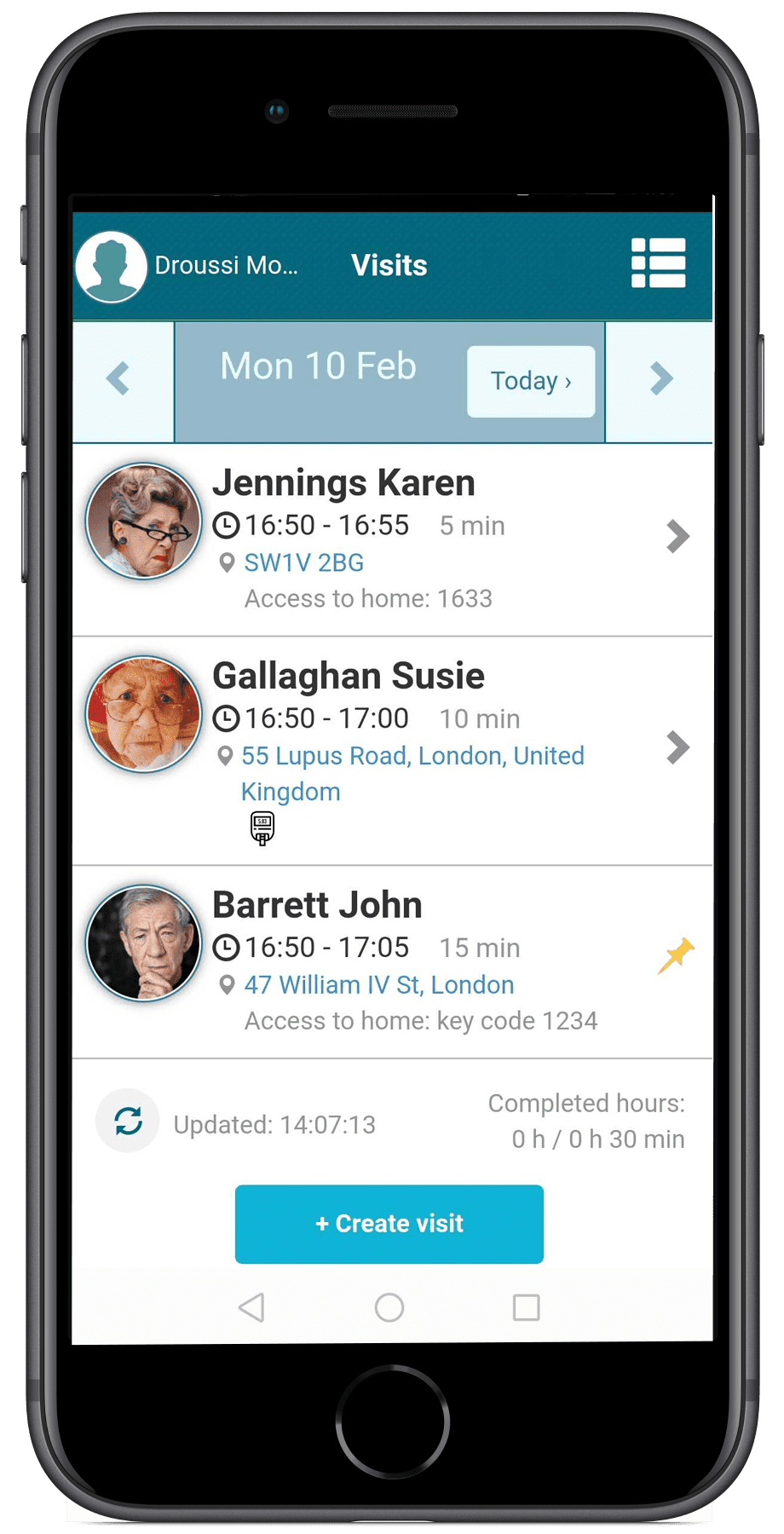 The Nursebuddy Scheduling ensures that your clients receive domiciliary care according to their care plan and that care is secured. It is a flexible tool to create domiciliary care schedules in minutes.
With Nursebuddy you can react quickly to the rapidly changing situation that requires rosters to be reorganised without disturbing other visits. Automating the scheduling process saves time and ensures that information moves real-time.
How to schedule easily?
Match the right carer for each client


Assign visits

Automate scheduling
Match the right carer for each client. The software helps you to plan rotas so that every client will get a qualified carer to take care of the visit. Add your carer work shifts and availability, and schedule your client visits in their calendar. By matching a client's preferred carer with their visits, you'll be able to create repeating schedules quickly.
When all of your data is in place, you can begin to assign visits. Visits can be scheduled either by manually dragging visits to the desired care workers or by using automation tools. The system verifies carers' availability so no clashes will happen!
The likelihood of errors decreases as the system helps you identify potential obstacles. The prompts notify you of how much time is needed to get between the two visits, how many carers are required for each call, or if something is wrong with the visit plan, e.g. it's off-schedule or assigned to a no-go carer. In the event of unexpected changes, you can make edits flexibly.
Once you've started to use Nursebuddy, the system learns which rosters are optimal for your carers and clients and enables you to automate scheduling. Automation tools speed up the scheduling process and save you time.
Well-planned schedules can be copied to future weeks based on past visit runs or preferred carers. With Nursebuddy sharing the visits is easy and automated providing real-time information across all platforms so carers are always up to date. Making changes is easy.
Care workers see their daily visit list automatically on the carer app. You can monitor the real-time status of visits and carer activity.